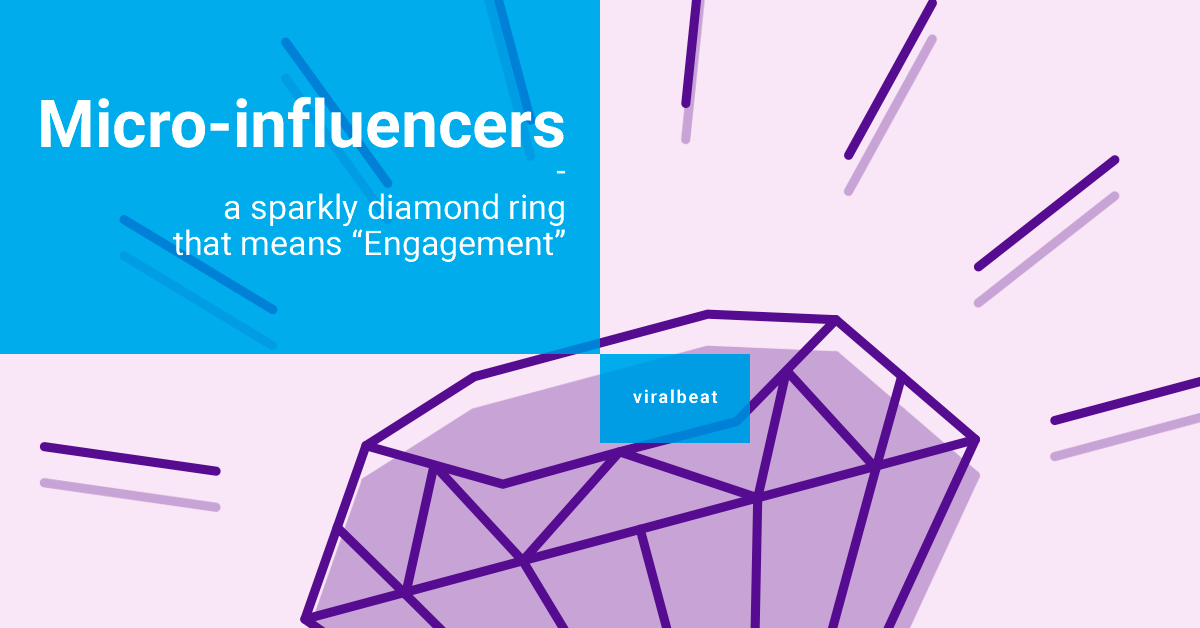 Micro-influencers: a sparkly diamond ring that means "Engagement"
While influencer marketing has become a popular strategy for brands looking to amplify their reach on social media, influencers' size has proven to affect the users engagement.
A recent study from influencer marketing technology company Markerly shows that as follower numbers rise on Instagram, engagement decreases. The study reveals that influencers with less than 1,000 followers have a "like" rate close to 8% while those with 1,000 to 10,000 followers have a "like" rate of 4%, and the trend continues as follower count rises.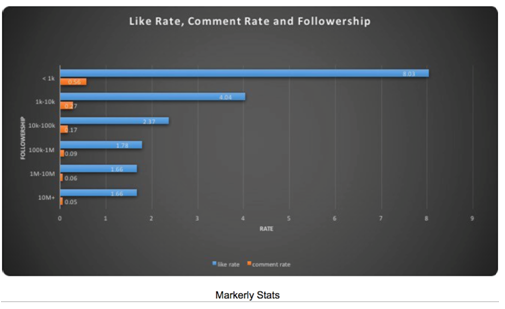 So what's really happening? Let's shine a light on micro-influencers: the newest protagonists of influential marketing. With a reach of 10,000 or fewer, these trend-gurus are often seen as more authentic and trustworthy, and their opinions lead to loyalty and engagement.
In a world clouded by overstimulation, brands struggle to find their voice through the chaos. Current studies indicate that today, nearly 90% of users rely on the recommendations of their relatives and influencers while traditional advertising's impact has drastically decreased. By partnering with a social influencer, brands aim at swaying consumer behavior, by tapping into their credibility to build positive associations and generate leads, but eventually, audiences' trust fades, and this is where micro-influencers come in.

So, are micro-influencers the future? It's more accurate to say that while celebrities and larger influencers are still important to channeling a brand's messaging and casting a wide net, localized micro-influencers with more niche followings often do better jobs at inspiring conversations among communities that users can more easily identify with.
This feeling of a one-on-one experience is proof that a 'return on relationship' is, yet again, making its way into the marketing world and providing the crowds with personal enough filters that allow users to establish trustworthy connections.
Although most brands still completely overlook the power of micro, using the right storytellers has proven to enhance geo-targeting, content repurposing and connecting with niche audiences.
Yes, juggling more balls takes more effort, and the downside of this new trend is that working hand-in-hand with micro is definitely more labor-intensive, but don't give up just yet, there is someone out there who is ready to do the hard work for you!
Today, there are 'tools' to locate the best influencers although most of them rely on automated key words that say nothing about the nature and quality of these interactions. Viralbeat is the first digital agency in Italy to use a network analysis with a Netnographic approach: a both qualitative and quantitative method to analyze online conversations and highlight commercial and cultural insights that carry strategic value. The Influencer Detection (ID) is a service aimed at mapping a given cultural scenario and identifying its most prominent actors. ID grounds on network analysis techniques to understand online relationships between people. The qualitative aspect of the connections that link people together is key to a deep understanding of the semantic background and leads to the real meaning and purpose of words that can't be reached with automated tools. A Netnographic approach leads to much more than a list of names.
In other words: in a world where we believe words and opinions of people we trust, brands can build engagement by exploiting that same trust. Finding that trust, finding the most valuable connections, can only be done with a deep qualitative and quantitative analysis.
Viralbeat believes in the power of relationships: long-lasting, trustworthy relationships that lead to reliable engagement.
Need help finding the best solutions to promote and enhance your brand? Viralbeat will do it for you.
Don't waste any more time: there's nothing micro about the power of micro-influencers!